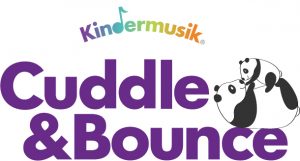 For 0 and 1 year olds
Cuddle, bounce, and bop with your baby in Kindermusik's newest curriculum. Whether your baby is five weeks or five months, this class will be perfect for you! With age-appropriate activities for newborns, infants and crawlers, this parent-child music and movement class will help you strengthen those early parent-child bonds, understand your baby's development, and heavily focus on child development and communication with your baby. You and your baby will enjoy instrument play, dance, exploration time, and together time—and you'll get expert advice and parenting resources based on the most recent research in baby development.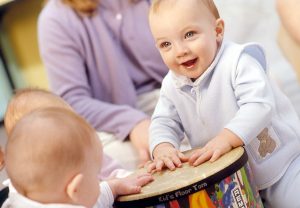 Join us on Wednesday mornings at 10:00-10:45 with your little one at StudiOne Tulsa.
525 S Main St, Ste 101
Tulsa, Oklahoma 74103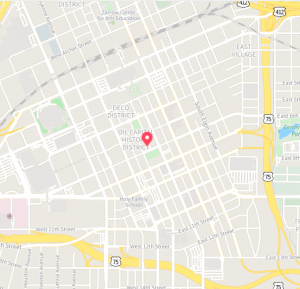 Cost is $60 per month or 12 classes for $170. Tuition includes weekly classes for baby and parent or caregiver and Kindermusik@Home resource.
Kindermusik@Home delivers your favorite Kindermusik songs and activities, instrumental music, books, and lyrics – as well as recipes, learning games, crafts, and more in a green-friendly digital format. With each new monthly unit, families receive a treasure trove of developmentally appropriate activities that will give children a lifelong love of music and a strong early foundation for learning. And with each activity, parents learn how and why that activity enhances a child's learning and development. Kindermusik@Home is available through tablet, mobile, and PC devices – ready to use wherever your family wanders. It's Kindermusik for you!
Register here for upcoming classes.